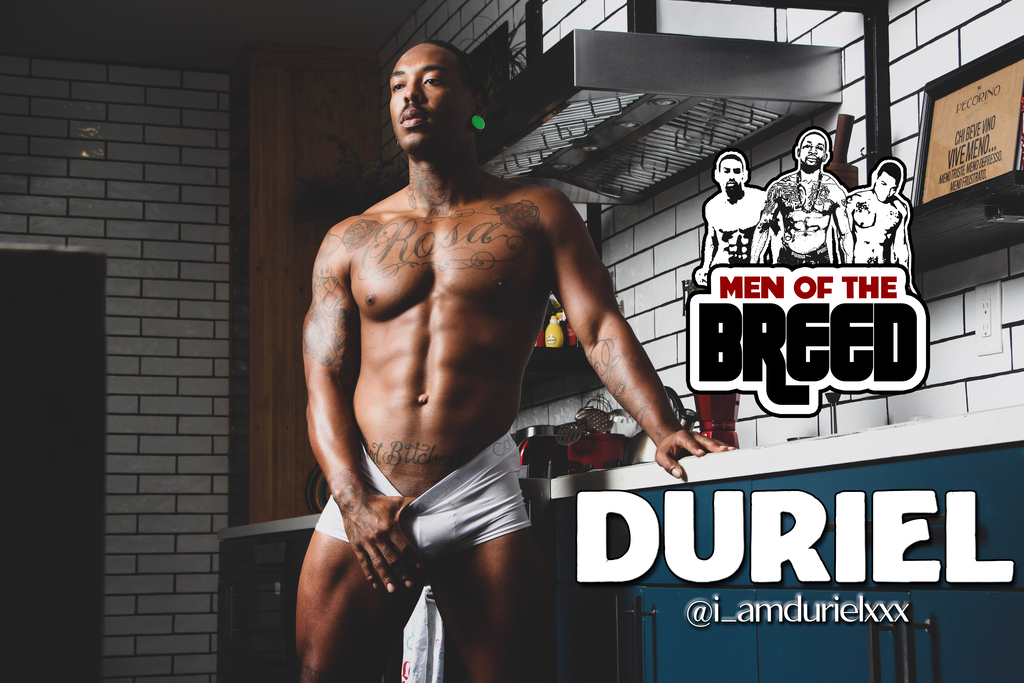 Duriel is a model, personal trainer, and host based in Houston, Texas. While Duriel has one of the best bodies in the game, he's easily recognized for his use of his hairstyles to express himself; he's known for his braids which he adorns with barrettes or beads of various colors.
Twitter: @i_amdurielxxx
Fans on social media can often be seen commenting on his "perfect ass" and his "sexy moans" (the man is not afraid to let you know that he likes the dick). He has a wild public play fetish, enjoys toys (head over to his Twitter to watch him playing with a dildo), loves sucking dick, and when it comes to getting fucked, size is very important to him.
Duriel Testing out the Furniture
Duriel After Workout Routine