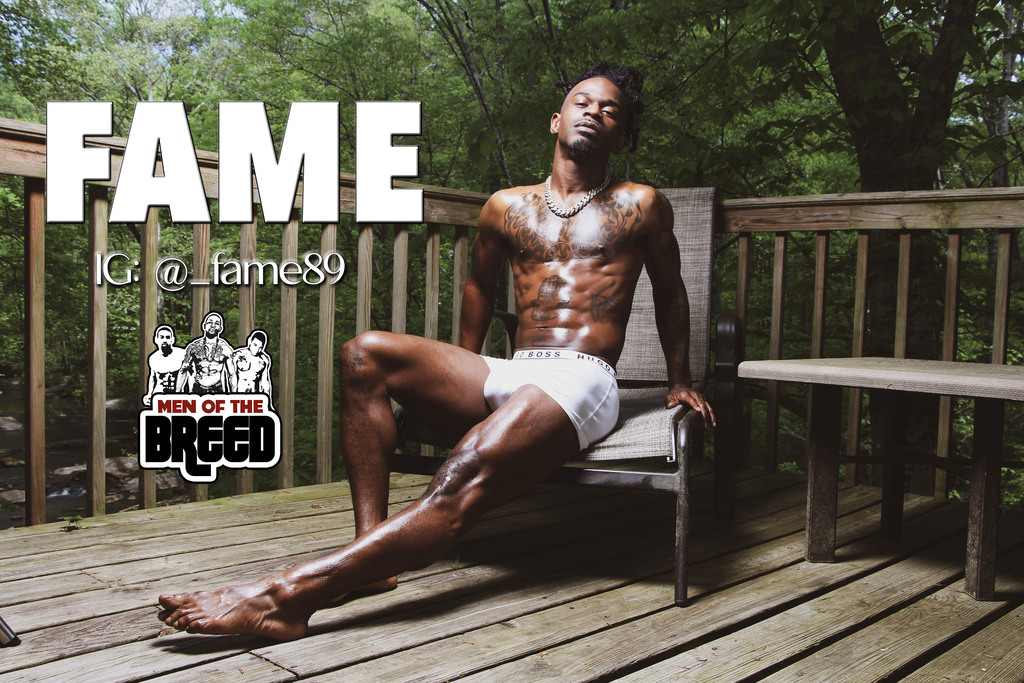 This power-top and Fuckhouse alumnus is known for his fit physique (he stays in the gym), dark skin, and most memorably, his big dick, made even more recognizable by its curve (fans on social media can often be seen making reference to Fame's "hook"). Since his debut with Black Rayne Productions (alongside Ghamo), he's soared to success–the man stays booked (and it's obvious why).
Follow Fame on IG, where you can see him enjoy life and engage his other talents in athletics (such as incredible backflips) at: @_Fame89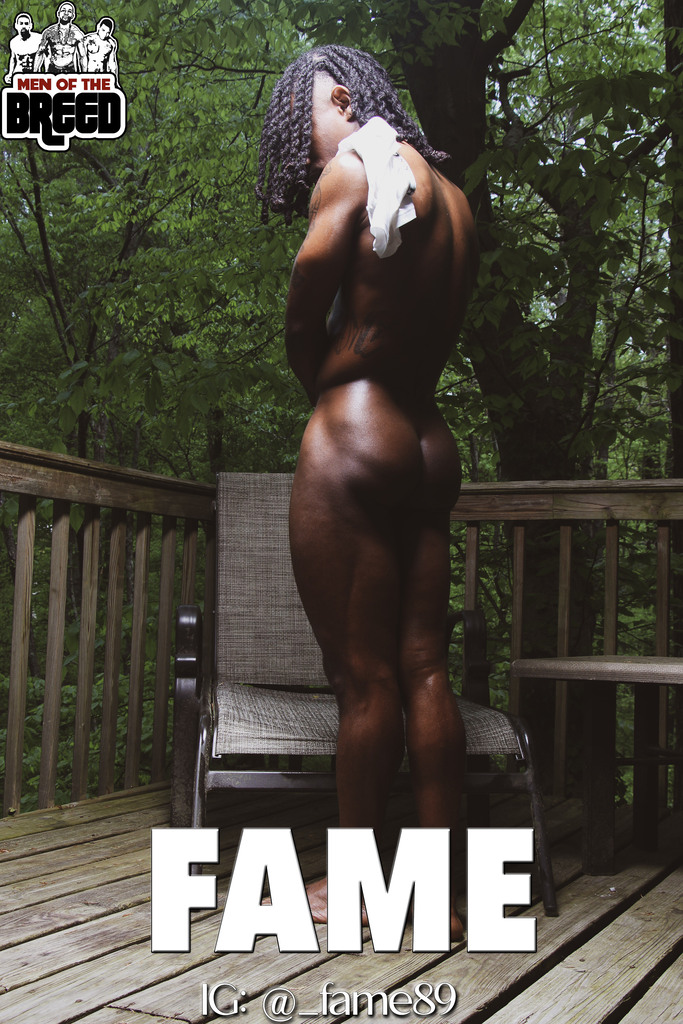 Working with Black Rayne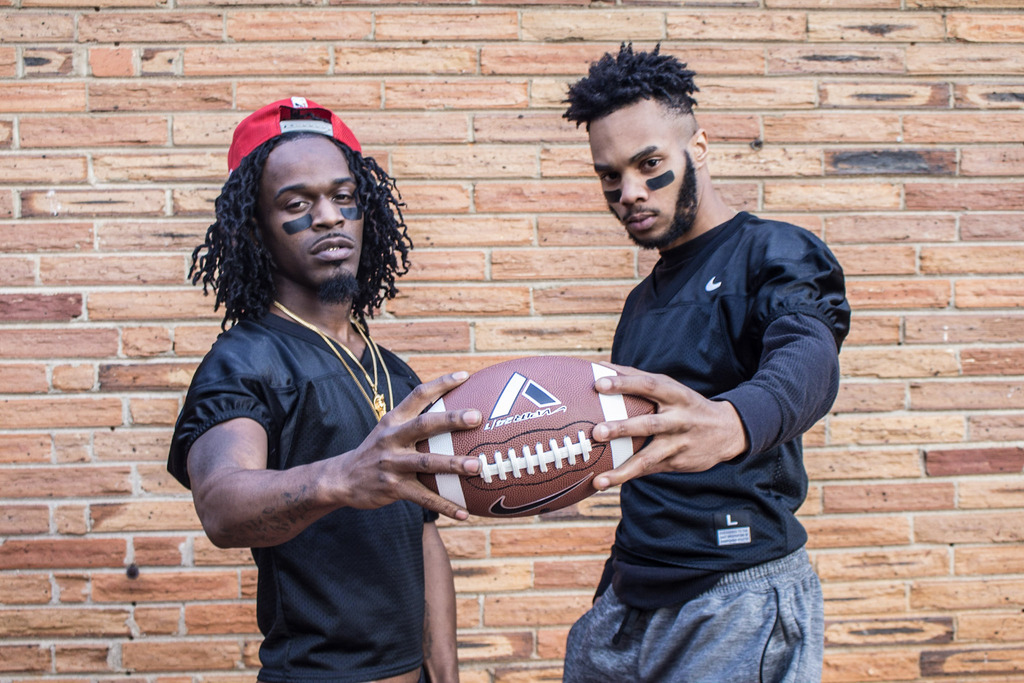 You asked for fresh, sexxi and new in 2018. We "delivert"! Introducing #Ghamo & #Fame in Game Day Fuckdown. This epic beat down will be an instant classic!! Thick dick Fame gets beastly in that booty. Little booties matter!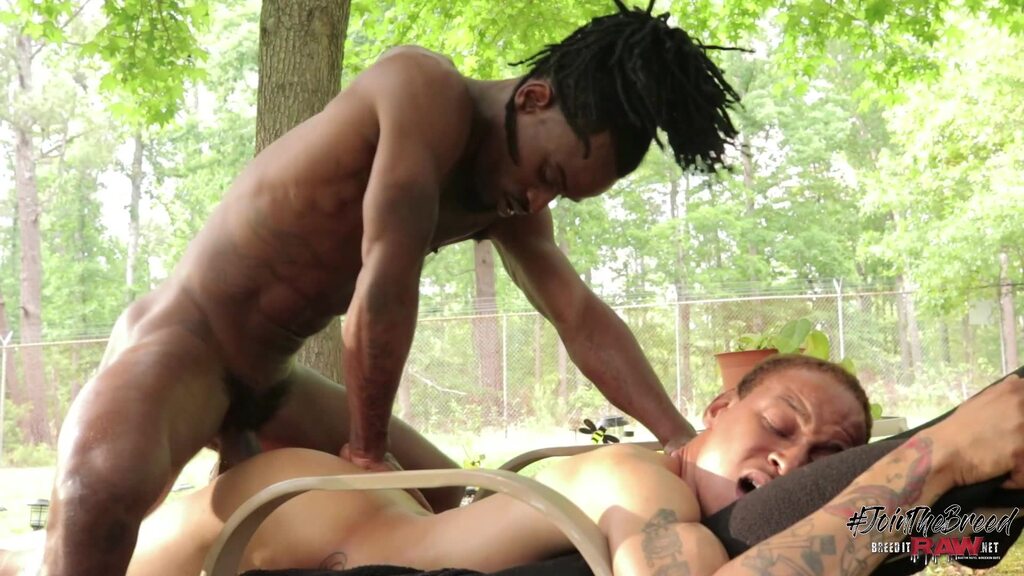 Big dick fit jock FAME is back again and this time he is NOT holding back. He mercilessly fucks Ty Woodz throat and ass until big ropes of nutt get blasted on Ty's pretty redhead face. Who needs a bed when you can fuck in the sun! Get into it! #JoinTheBreed
Become a Fan