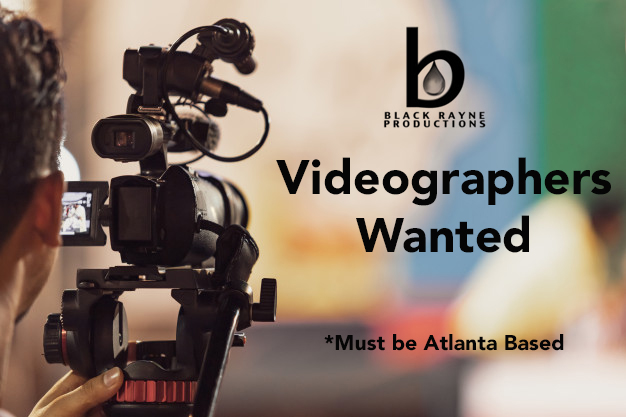 Black Rayne Productions is seeking to build a team of videographers in the Atlanta, GA area. We are looking for those who have experience in shooting adult content, professional video and documentary film making.
Our primary goal is to shoot adult content using a variety of technique. So all applicants must be comfortable working with individuals performing sex acts or in the nude completely.
Location: To be considered, all applicants must be in the Atlanta, GA metropolitan area.
Responsibilities:
Work with director and models on set capturing video for post production.
Capture behind the scenes of photoshoots and other outtakes for a BRoll edit and any other footage required.
Capture interviews of models for promo
Setup camera equipment at the venue during designated setup.
Setup lighting equipment at the venue during designated setup.
Setup audio equipment (where applicable)
Upload/transfer data after each shoot
Cooperate with the Photographer assigned to the same event
Pack kit at the end of the event, ensuring that all items are accounted for
Attend virtual monthly meeting to stay connected with the rest of the TEAM and to discuss…stuff
Qualifications
While we will work with anyone to get a feel for our typical operations, we do require some level of operational and functional knowledge/ To be considered competitive for the position you should be able to check off most of the following:
Experience operating a video camera.

DSLRs (we use Canon cameras and lenses, preferred for interviews and documentary filmmaking)
iPhones (preferred for most of our adult content. we do use a special cinematography app to provide manual control for the device. Filmic Pro)

Some expertise in managing captured data (backing up cards, uploading, etc.)
Available to shoot Friday through Sunday and potential travel on some weekends.
Comfortable shooting for 4-6 hours per day (not constant shooting)
Valid drivers' license (This one is super important)
Able to lift around 50 lbs (Approx. weight of our field kits)
Sample of work (portfolio) demonstrating your skills as a Videographer
Preference given to those who have their own equipment
Must work well in a team environment.
To Be Considered
Email que.brp@gmail.com
Subject: #JoinTheTeamBrp
Includes: Name, Email, Phone, Resume/Portfolio, Areas of Interest. Please attach sample work or links to work if applicable.
Upon receipt of your email, if there is an interest, we will send you a link to schedule a virtual interview with our Executive Producer.
PLEASE DO NOT APPLY HERE TO MODEL!! If you wish to model please submit a model application at blackmalebox.com. Model submissions will ONLY be considered when sent through our online model application link.