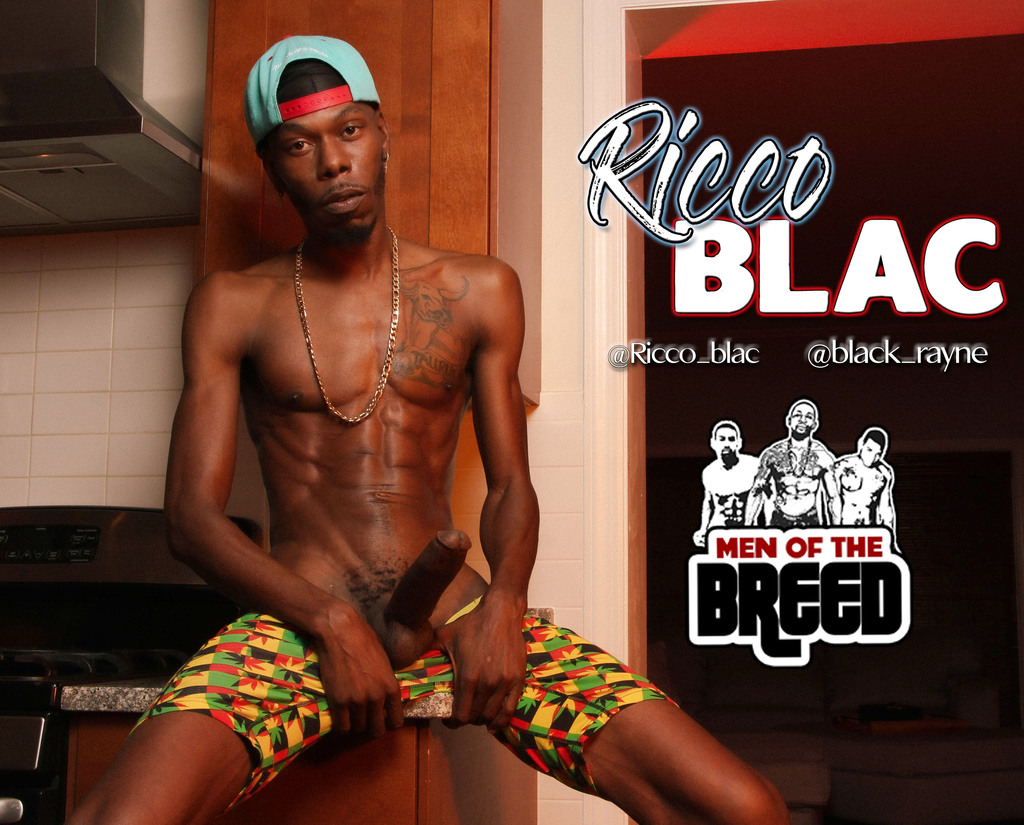 Click into Ricco Blac's Twitter account, and the first thing you'll see is the caption "Dick by the pound" above a video of the star swinging a huge slab of meat between his legs. The slab of meat is attached to him (you know what they say about the tall/skinny ones!). It's no surprise, then, that Ricco Blac is one of the most sought-after talents in porn today.
It's not just his body that draws the fans, either—Ricco Blac has a rich, deep speaking voice that can get anyone out of their pants. See for yourself by following Ricco Blac's Twitter account, at @Ricco_Blac.
---
Ricco Blac Joins the Breed and Takes out his REVENGE on two very wet Booties!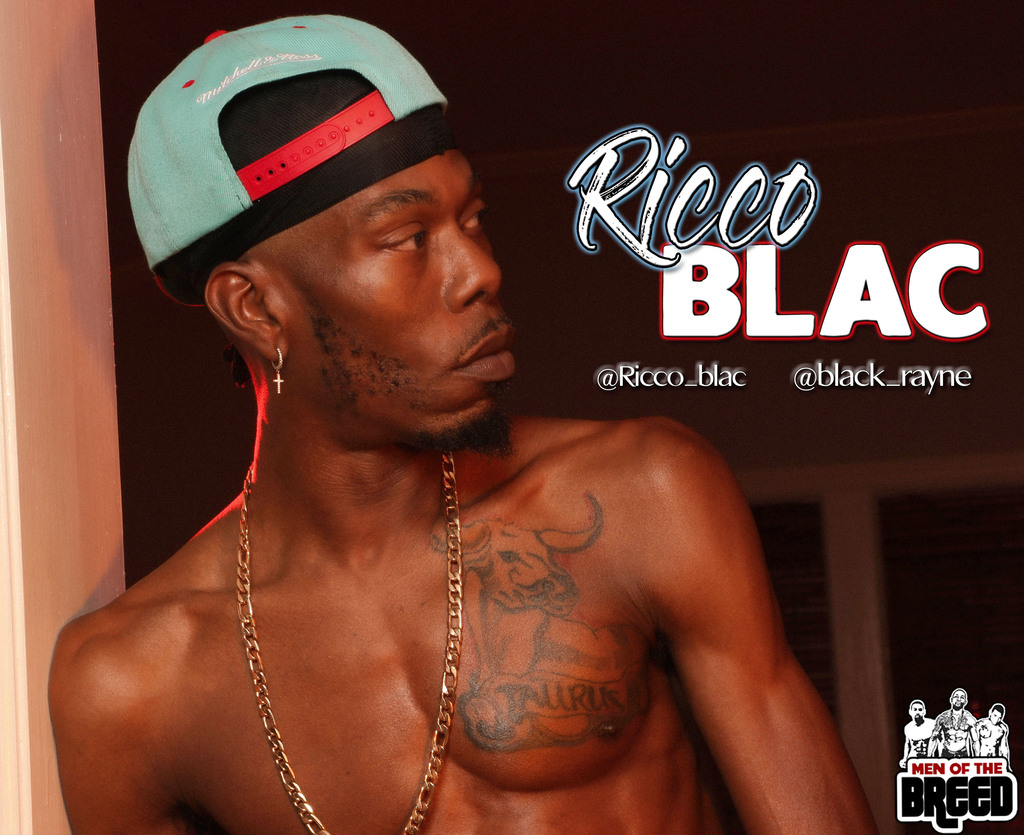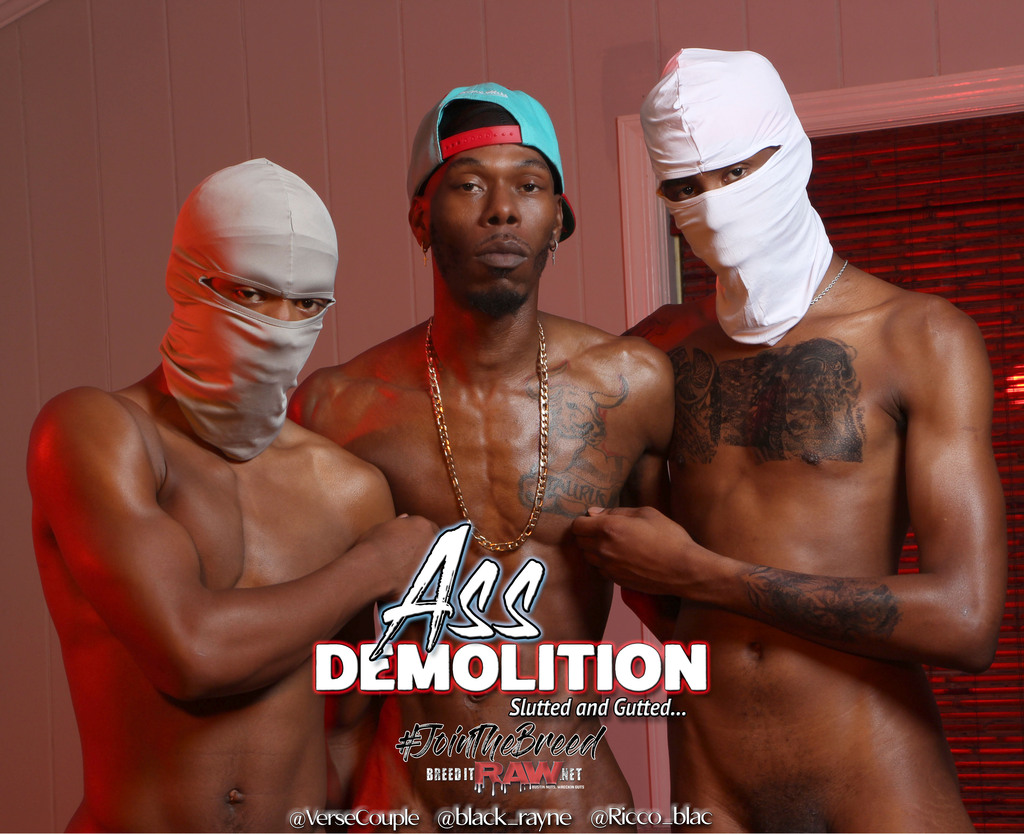 Ricco Blac has a story to tell; and if you know Ricco Blac, you're probably thinking that  it's likely not the kind of story you'd want your grandma to hear. And you'd be correct. Ricco Blac's story is one of horned up revenge…a sort of crime of passion. Hear him tell about the day he shamelessly fucked Vers Couple just as a payback to Chino Blac, for having fun without him, and watch how hard he long-dicked them. Here, the lesson punishment feels more like a reward: when someone fucks Ricco Blac over, we end up getting to watch him fuck. Tap in to watch Rico Blac get his "revenge".