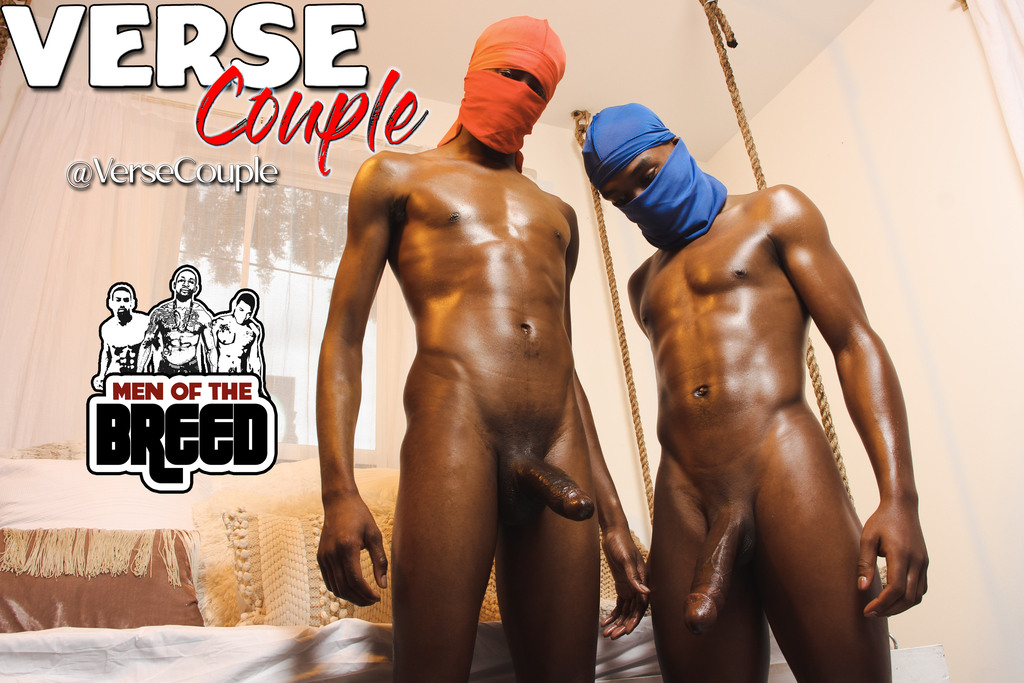 Why do the skinny boys have ALL the dick!? LOL. In a time of clout-chasers and hypervisibility, VerseCouple have chosen anonymity and mystery. They're young, fine AF, big-dicked, and from texas―that's pretty much all we know about them. And that's how they want it.
The couple is known for their now-iconic face masks, then tall slender bodies, and their endurance in the bedroom (they can fuck for hours). Their Twitter (@versecouple) bio boldly states: "Gotta be our size or bigger to ride", and even if you don't know their exact measurements, a quick look at their videos will let you know that not many can hang next to them or under them.
The Double Dicking – Stretched to the MAX!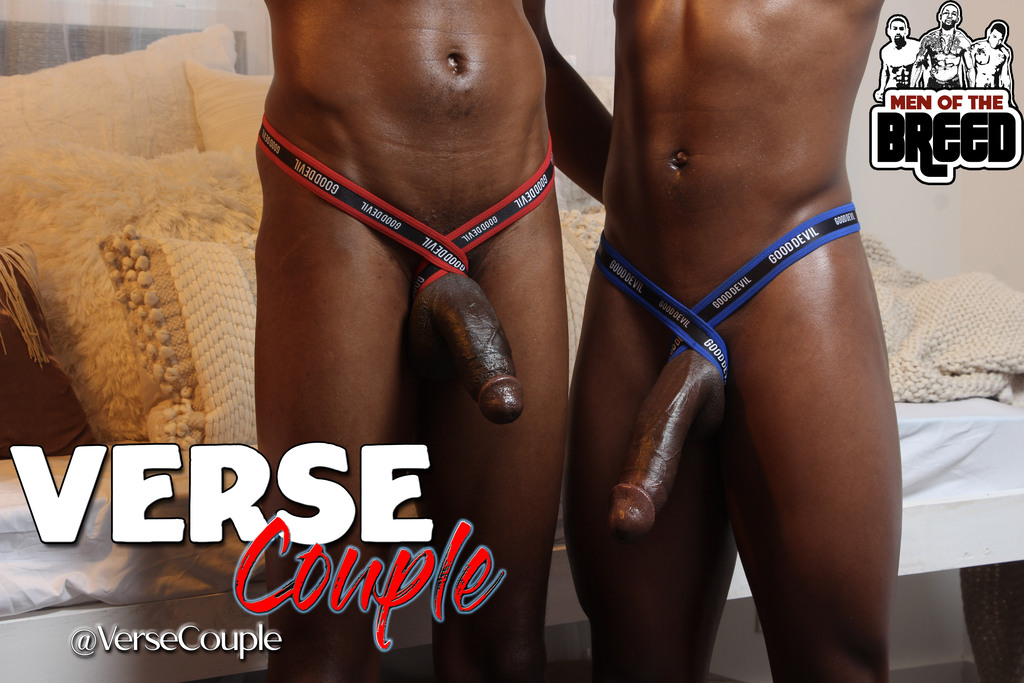 Watching Chino Blac and Verse Couple go at it feels like watching a match that was long overdue, except, everyone in this match is on the same team, and they're all here for a good time. Chino still sucks a mean dick like no other (at one point, he briefly takes two at the same time), and that ass can definitely still take a pounding. What's new is the chemistry between the industry veteran and the relatively new real-life couple. Chino Black's ass was made for big dicks, and VerseCouple come with a pair of long, girthy, heavy ones that they know how to use well. Chino Blac definitely meets his match, and VerseCouple prove that they're not to be underestimated. From foreplay to [double]cumshot, this is a must-see.