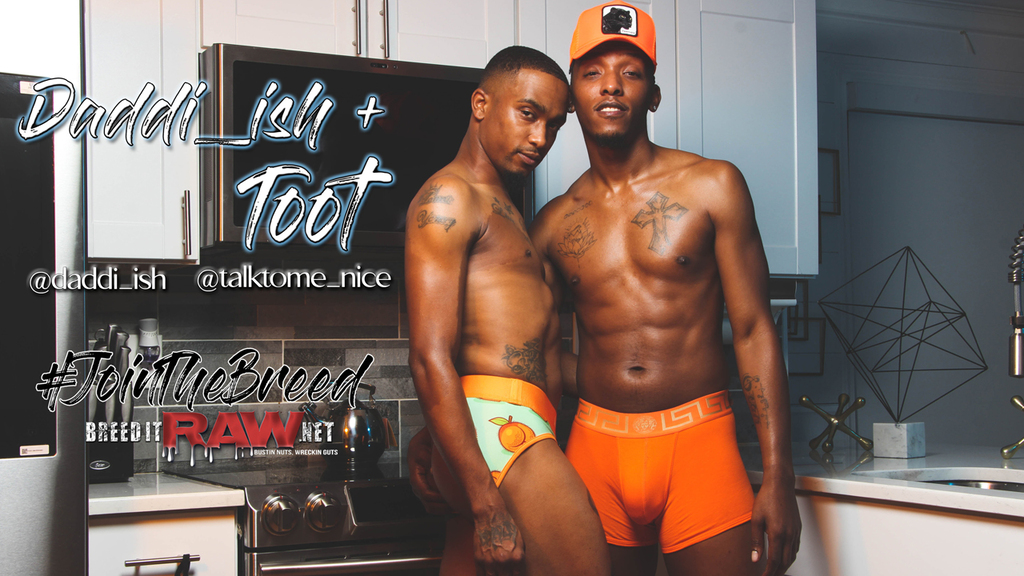 Toot and Daddi_ish are nothing to play with, and we dare you to pick just one of them to focus on during this scene. You can't! The pair kick off this scene by showing what dat mouf do, with Daddi_ish eating Toot's ass and Toot damn-near swallowing Daddi_ish's thick, uncut dick.
The two work together to create one of the most intense scenes we've seen in a while. They're verbal, sensually aggressive (there's even choking), and find new positions to keep things excited all the way up to the climax. This one is definitely one to watch!
🌟 💫 Meet The Stars 🌟 💫
Daddi_ish – Mayor of Strokesville @daddi_ish🍆🍆🍆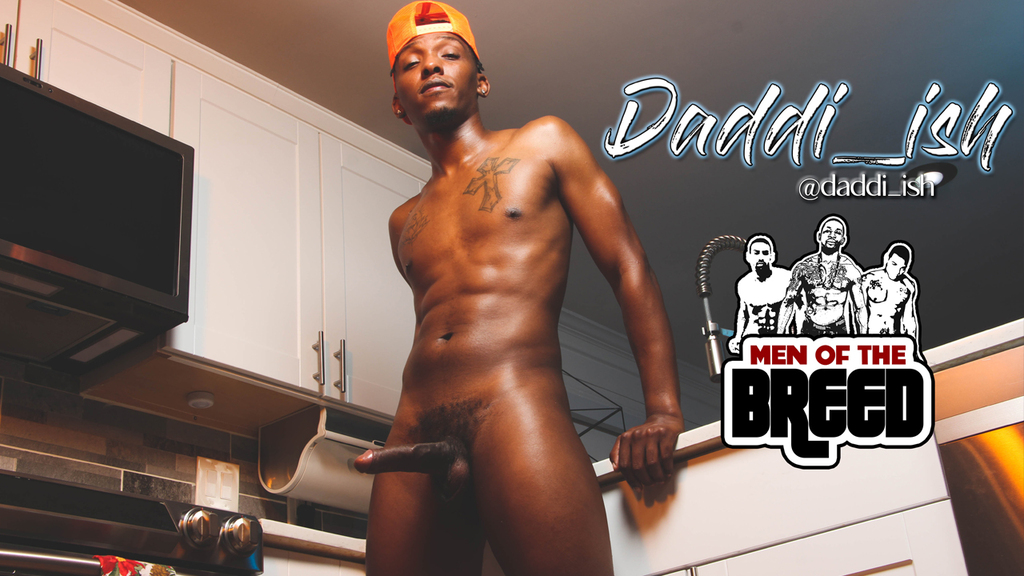 While there may be nothing nice to say about the pandemic and what it's been putting us through since 2020, we can't pretend that there aren't people who somehow found a way to make the most of an unfortunate situation. Newcomer Dadd_ish is one of those people. While he's been online since at least 2017, his social media presence took a significant upward turn when he began to capitalize on the fact that most of the world was stuck at home and desperately in need of sexual release in 2020. Daddi_ish began regularly posting content on Twitter, and then launched an OnlyFans account.
Today, he has 80k+ fans on Twitter alone, and his growth isn't looking like it'll let up anytime soon. Immediately, the adult star sets himself apart by proclaiming on his pages that he is "not a content creator", calling himself a "video journalist" instead, as if to say "what you see is real life." Known for his fit physique, thick, girthy uncut dick, and his appreciation for both men and women, Daddi_ish, isn't afraid to lean into his appeal by teasing and enticing his fans. A quick scroll on his social media makes it clear that the fans are here for it!
Toot: The Island Prince Has Arrived 🍑🍑🍑
Toot isn't what you'd expect to get when you think of "island from the country", but, if adult entertainment has taught us anything, it's to expect the unexpected. He's got smooth skin, killer thighs, and an ass that wont quit.—all this, with a personality to match.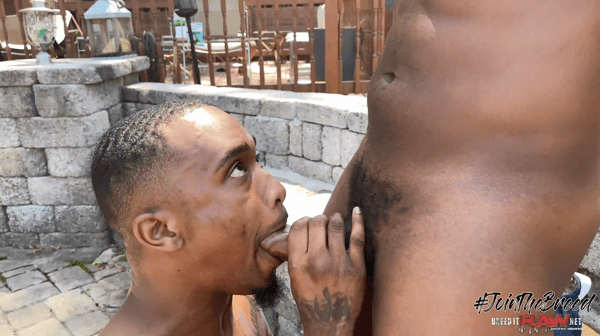 A bottom through and through, Toot loves aggressive men, and isn't afraid to speak on his sexual preferences: he loves giving head and has a cum fetish, he's turned on by rimming another man, and the wants to try a threesome; and while his ass gets quite a bit of attention, he's quick to point out his face and feet as being his favorite parts on his body. Toot has plenty of fantasies and bedroom situations he wants to try, as well as fellow models he wants to work with, and so, to all his new fans, we'll say: "fasten your seatbelt, 'cause Toot is here to stay!"
Sneak Peek of the Action 💦 🚨 🥵😲🤩