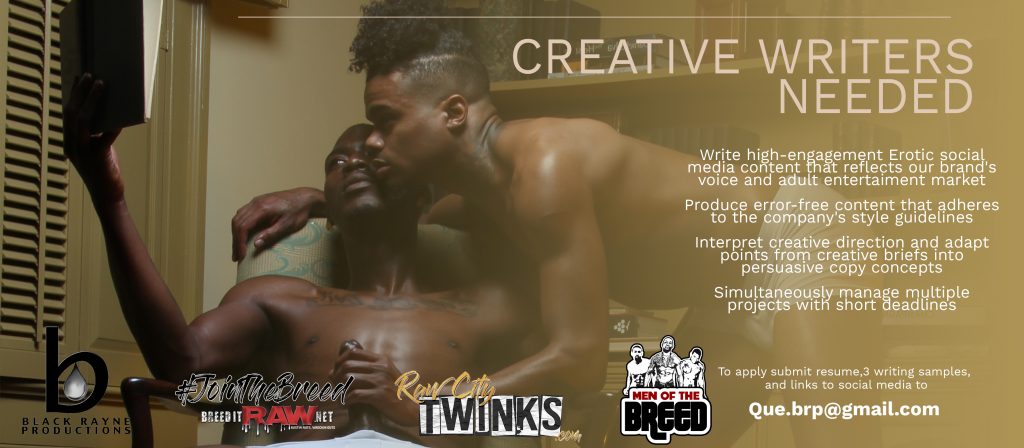 For more than 12 years Black Rayne Productions has been pumping out hot raw to the point fuck flicks! That has made us the brand that we are. However in this new decade expansion is on the agenda. We are looking for intelligent, ambitious, motivated writers to work with our team in creating sexual, substinent and relevant content for a new audience of viewers.
Docuseries, blog post writers, script writers and writers of all types. We want you to join our team! we have outlined in more detailed the type writers we are looking to connect with.
---
Different types of Adult Writing Content
Writing Adult Stories**: An adult writer is also necessary for writing sexually explicit content. This sort of thing has always been popular, but the internet has intensified demand for it.
Writing Scripts for Adult Videos: Yes, this is someone's job. Videos made by big companies need to have some production value, so they usually add some plot, as banal as it may be. Therefore, they need an adult writer who specializes in this sort of thing as well.
Described Video: This is perhaps the strangest type of adult writing. The adult writer is asked to describe what is happening in an adult video in an enticing way. That is very useful for people with sight problems, and it's actually a pretty progressive policy by adult video hosts.
Writing for adult websites: Many websites that host adult videos need an adult writer. That is because video descriptions are a powerful tool to entice people into clicking videos, even though pictures are probably even more important in this field.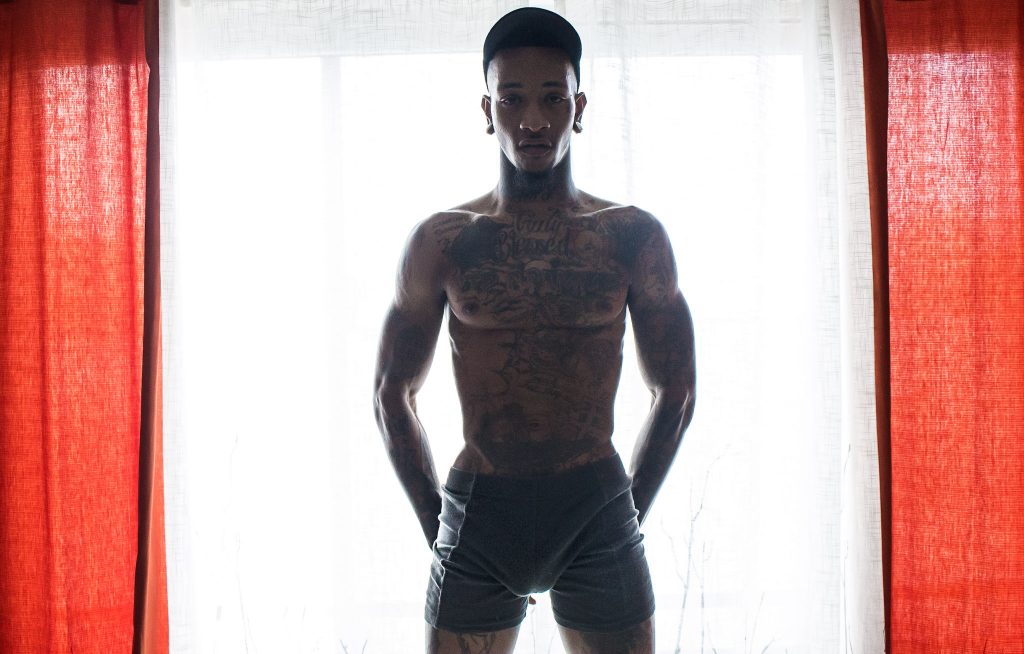 People are quite often skittish about adult-related topics. That is precisely the reason why a separate adult writing industry exists since not everyone is comfortable with writing that sort of content.
This skittishness also plagues the writing choices for adult writing. The adult content writer needs to perform a difficult balancing act when making their phrasing decisions. For that reason, adult writing needs to be:
Simple, but not too simple – The adult writer can't just use vulgar words and expressions in their texts and call it adult content. They need to dance around the subject to a certain degree in order for the text to be taken seriously.
Stylized, but not too stylized – People are repelled by overly stylized adult content. Amateur writers often think that fancy words and poetic descriptions make for better adult content, but that is only the case to a certain extent.
Story-driven – Adult copy has to tell the reader a story they can identify with. While that is certainly true in other fields as well, an adult writer needs to make it even more personal and private.
Sexy – This is the part that is the most difficult to get right. To write "sexy", an adult writer needs to satisfy all of the above criteria, but that is not enough in itself. An adult writer has to know their audience well and be prepared to use their own preferences to their advantage when writing.
---
Are You Up For The Challenge?
Simply send an email to que.brp@gmail.com and include the following information.
Subject: Writers Wanted
Name
Why You'd like to work with Black Rayne
Include 2 pieces of work (already written)

or you may write 1) a detailed video description of one of our videos 2) write a short story of a bisexual man who has his first sexual encounter. 🙂
Upon receipt and review of your email, we will contact you if we are interested in moving forward.